Advertisement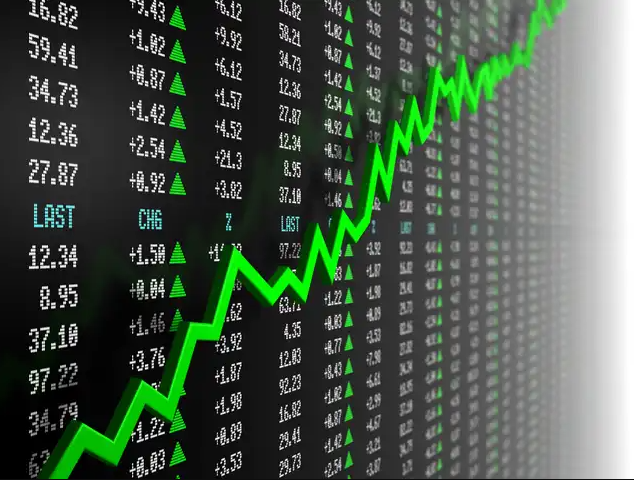 THE IPO REPORT
Mergers and Acquisitions Super Star Set for a Major Move Ahead
Ilus International Inc (ILUS)
Diversity is the key to success on the global landscape, allowing companies to weather any storms while providing shareholder security and returns. As with any company, buying in at the start or during a depressed price period, is key to securing those big returns.
There are many examples, such as Tesla, IBM, Facebook, Google and Amazon, where that early purchase returned some major profits, many in the 1000%+ range.
That $1,000 investment in Alphabet (Google) (GOOG) when it IPO'd would be worth over $1 million dollars today. Look at Tesla (TSLA) with a 35x return on an IPO investment.
Google chart (Alphabet is the parent company, GOOG NASDAQ), IPO under $3 to a high of over $150. (Split adjusted pricing)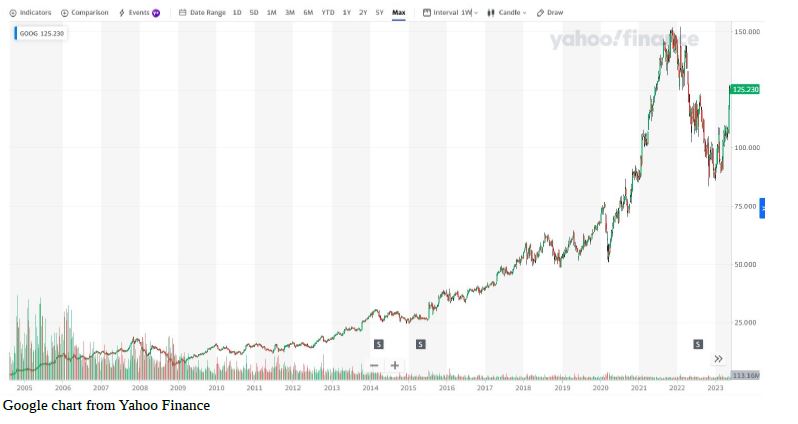 Protect Yourself From Haywire Government Spending
What is a relatively small company, has expanded their portfolio to include EV's, Oil & Gas and Utility sectors, emergency services markets, recycling precious metals, national defense solutions and more.
This is a true holding company that has executed on acquisitions and growth across a network of subsidiaries to secure a diverse global footprint while allowing for rapid pivoting to take advantage of new technologies and sectors.
The benefits of such a diverse and high demand network of companies are critical in today's economy. Some of these benefits include:
-Global solutions
-Repeat clients across both public and private sectors
-Reduced impact due to localized or global recessions
-Cross company efficiency
-Attractive to investors
From the USA to the UAE and beyond, Ilus International Inc (ILUS) has seen some amazing results both financially as well as for shareholders. With a recent move of 10x from the $0.05 range to over $0.50 back in 2021, the company is now in a similar position to see another such move.
The most recent 10-Q Quarterly financial filing shows the company has seen tremendous growth in 2023:
– A 557% revenue increase
– A 44% increase in net profits
– The balance sheet has increased over 600% compared to the same quarter last year
– $19.8 million in revenue with a profit of almost $1 million
These numbers are amazing, a testament to the hard work of Nicolas Link, CEO of ILUS, who recently stated, "We have made progress in vital areas of the business and are pleased with the overall results as well as the prospects we have in place for the rest of 2023." – ILUS Press release from May 23, 2023
In addition to these stellar financial results, Ilus International Inc's (ILUS) subsidiary, Quality Industrial Corp (QIND) is preparing to uplist to the New York Stock Exchange, NYSE. – QIND Press release from April 19, 2023
Trading at just under $0.03, Ilus International Inc (ILUS), is poised to see another rally.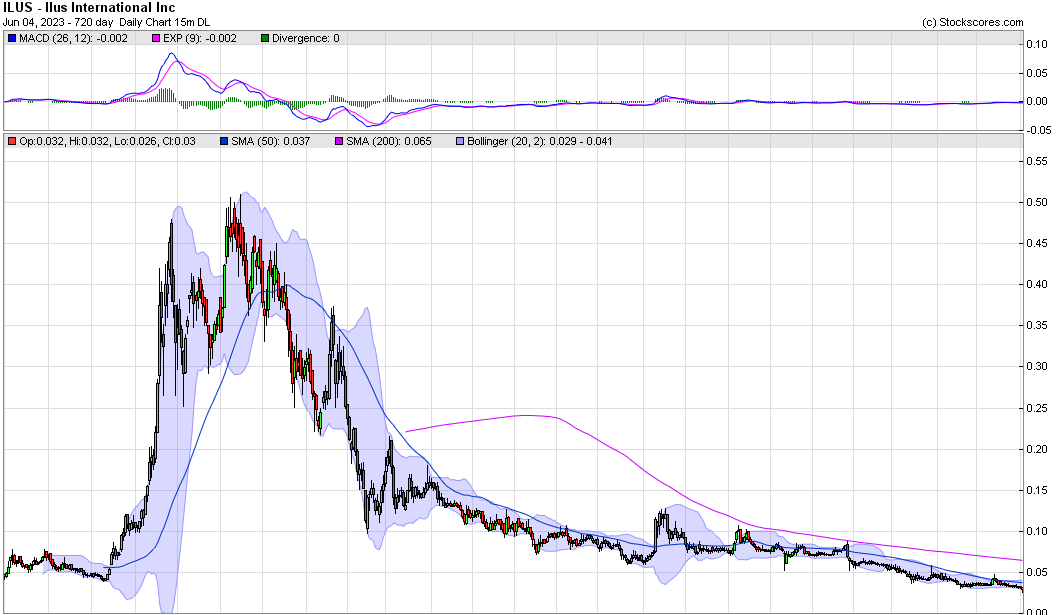 Now you can see why we are extremely excited about the future of Ilus International Inc (ILUS) and did not want to hesitate to bring this market monster to your screen.

The IPO Report
About | Privacy | Disclaimer | Contact
Protected by copyright laws of the United States and international treaties. This website may only be used pursuant to the subscription agreement and any reproduction, copying, or redistribution (electronic or otherwise, including on the world wide web), in whole or in part, is strictly prohibited without the express written permission of STOCK MARKET IPO, INC, 110 Wall St., New York, NY 10005
*Disclaimer: While the examples above are real, the results may not be typical. All investing involves risk and you should never invest more than you're prepared to lose.
©2023 Stock Market IPO
Advertisement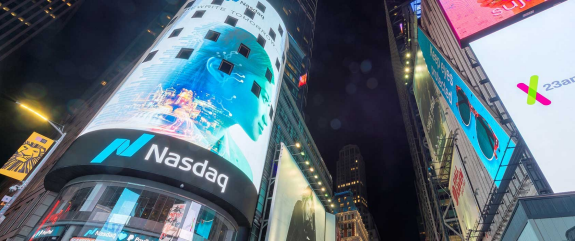 THE IPO REPORT
Next stop NASDAQ, Form 10 Filed. Green Energy Giant in the Making
Instability across the world is driving countries to become self sustaining via alternative energy
sources. Solar, wind, waves and geothermal are the main growth sectors underneath the green energy
umbrella.
The fastest growing green sector is solar energy. With over 13 million renewable energy jobs, solar
comprised 4.3 million of those in 2021 (according to the UN). Solar Integrated Roofing (OTC Pink:
SIRC) is one such rapidly growing company, providing jobs across multiple disciplines, in the
alternative energy sector.
Filing of the Form-10 is a stepping stone for Solar Integrated Roofing's (OTC Pink: SIRC) move to
NASDAQ up-listing. Such a move will attract major investment banking, hedge funds and more, which
moves the stock into a major accumulation phase.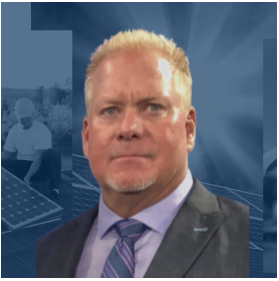 Image source: LinkedIn profile ( https://www.linkedin.com/in/david-massey-96459936/ )
Small Cap Voice interviewed David Massey, CEO of Solar, in October. The full audio interview, along
with a written excerpt, can be accessed here ( https://finance.yahoo.com/news/solar-integrated-roofingcorp-ceo-011000547.html )
MoneyTV with Donald Baillargeon interviewing Solar Integrated Roofing (OTC Pink: SIRC) CEO
David Massey released earlier this year is available at this link: https://vimeo.com/701737348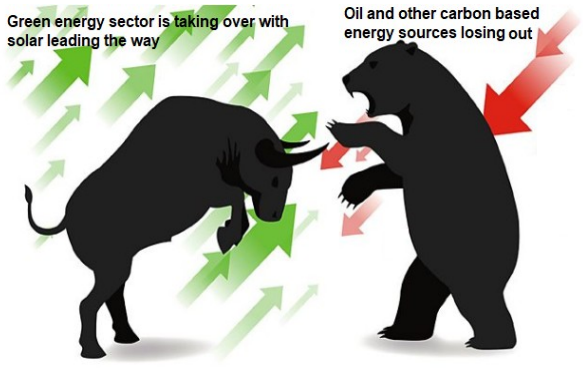 Positioning itself at the cutting edge, Solar Integrated Roofing (OTC Pink: SIRC) is set to take
investors on a massive profit ride.
Imagine if you had invested $10,000 in Apple, IBM, Amazon or Google's IPO. These companies
provided returns of 100's and 1,000's of percentage gains. Currently trading at $0.15, Solar Integrated
Roofing (OTC Pink: SIRC) is poised to see massive gains as they continue their journey to the
NASDAQ.
Compare Solar Integrated Roofing (OTC Pink: SIRC) to NASDAQ Sunrun (RUN) and SunPower
(SPWR) companies: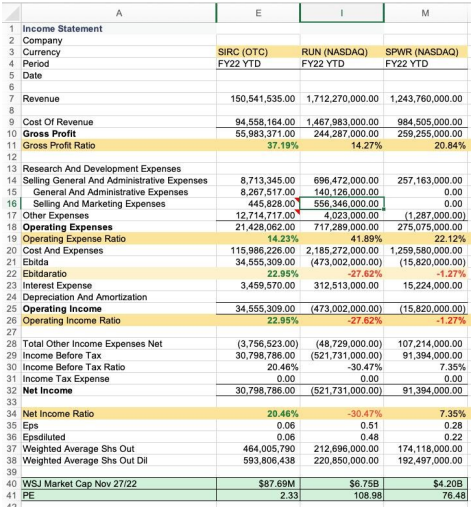 Solar Integrated Roofing (OTC Pink: SIRC) is eclipsing the big boys with a 37% profit, more than
double Sunrun's figures and near double SPWR's YTD figures.
Now is the time to strap in for the massive move that is expected as market consolidation,
capitulation, as well as investment, has set the stage for alternative energy technologies to take the
global lead.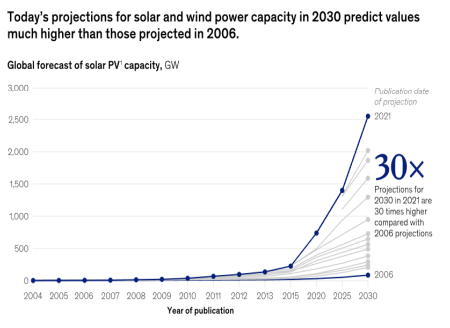 Source: McKinsey.com
                                               We are entering the strategic global growth phase
You want forefront technology? Solar is it, even Google has a tool to facilitate checking your home or
office building: https://sunroof.withgoogle.com/
Renewables' total is 19.8% of the energy produced in the USA. Data from the EIA
(https://www.eia.gov/tools/faqs/faq.php?id=427&t=3). With the latest government investments, tax
breaks and other incentives, this number is expected to significantly increase over the next few years.
Much like the 2021 comparison to 2006 projects above, the anticipation is that 15% will be the low
end, with upwards for 30% being the ambitious target for solar sourced energy by 2030.
Why Solar Integrated Roofing (OTC Pink:SIRC)?
– Revenue in the third quarter increased 333% to $57.3 million, as compared to $13.2 million in the
third quarter of 2021.
– To Provide Solar, Storage and EV Charging Solutions to Multiple Hard Rock Hotel Properties
Globally
– Q3 net income increased to $6.2 million, as compared to a net loss of $1.7 million in Q3 2021
– Filed Form 10 registration statement, one of the final steps needed to complete the NASDAQ up
listing.
– Q2 2022 revenue grew 746%, up from $7.8 million in Q2 2021
– Awarded 5-year blanket purchase agreement with the U.S. General Services Administration as part of
the $5 billion in federal funds allocated to EV charging installations in the Biden Administration's
Infrastructure Bill (source: https://finance.yahoo.com/news/solar-integrated-roofing-corp-reports123100702.html )
– Introduces innovative low income solar financing product to non-profit commercial entities